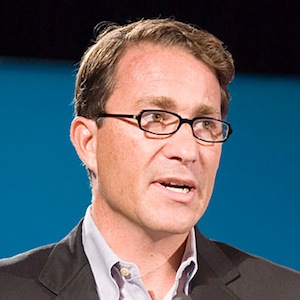 John Battelle founded and currently serves as executive chairman of Federated Media Publishing, which now ranks as one of the top properties on the Web. Battelle was also the cofounder, executive producer, and program chair of the Web 2 Summit. Battelle maintains Searchblog, an ongoing daily site, which covers the intersection of media, technology, and culture at www.battellemedia.com.
Battelle is also an entrepreneur, author and journalist. Best known for his work creating media properties, Battelle was chairman and CEO of Standard Media International (SMI), publisher of The Industry Standard and TheStandard.com. Prior to that, he was a cofounding editor of Wired magazine and Wired Ventures.
Previously, Battelle occupied the Bloomberg chair in Business Journalism for the Graduate School of Journalism at the University of California, Berkeley. He is an expert in the field of media and technology, and has appeared on national and international news channels including CBS, BBC, CNN, PBS, Discovery, and CNBC. Battelle was a founding board member of the Online Publishers Association and currently sits on the board of the Interactive Advertising Bureau.
In 2005 Battelle authored The Search: How Google and Its Rivals Rewrote the Rules of Business and Transformed Our Culture, an international bestseller published in more than 25 languages. His new book entitled What We Hath Wrought is due out in 2013.