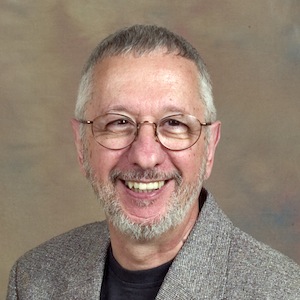 Roger Fidler is an internationally recognized new media pioneer and visionary. He is best known for his vision of digital newspapers and mobile reading devices, which he conceived and first wrote about in 1981. As Director of New Media for Knight-Ridder Inc. in the 1990s, he pursued his vision at the company's Information Design Laboratory in Boulder, Colorado. In 1994, his team at the lab produced a video titled "The Tablet Newspaper: A Vision for the Future" that demonstrated how people might one day read newspapers and magazines on tablets. The video has gone viral on the Web since the announcement of the Apple iPad.
As program director for digital publishing at the Donald W. Reynolds Journalism Institute (RJI), Fidler coordinates digital publishing research projects and the Digital Publishing Alliance, a member-supported initiative that includes The New York Times, Los Angeles Times and Washington Post. He has been at RJI since 2004 when he was named as the first Reynolds Fellow. At the time of his appointment he was a tenured professor of journalism and information design in the School of Journalism and Mass Communication at Kent State University in Ohio.
In addition to serving as Knight-Ridder's Director of New Media, Fidler founded and directed the Knight-Ridder Graphics Network (now McClatchy/Tribune Graphic Service), the first computer-based news graphics service (1983-1988), and PressLink, the first global intranet for the newspaper industry (1985-1991). He also was a member of Knight-Ridder's videotex development team, and served as the first director of design for the company's pioneering consumer online service known as Viewtron (1979-1983).