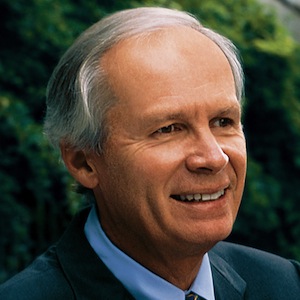 Tony Ridder served as the chairman of the board and CEO of Knight Ridder from 1995 until the company's sale in 2006. He was the last CEO of the company that bore his family name when it was sold to McClatchy. At the time, it was the second largest newspaper company in the country. The company traced it roots to Ridder's great-grandfather, and five generations of Ridders worked in the business in one capacity or another.
The company was formed by the 1974 merger of Knight Newspapers, founded by John S. Knight, and Ridder Publications, founded by Herman Ridder. The companies went public in 1969 and combined five years later. For a brief time, Knight Ridder was the largest newspaper publisher in the United States.
Ridder was the company's president from 1989 to 1995, and president of the newspaper division from 1986 to 1995. He joined the San Jose Mercury News in 1964 and served as general manager from 1975 to 1977 and publisher from 1977 to 1986. Ridder began his career in the family business when he joined the American News in Aberdeen, S.D., in 1962.
He served as chairman of the Board of Newspaper Association of America. He earned a B.A. in economics from University of Michigan in 1962.