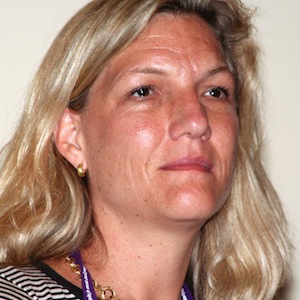 Caroline Little is president and CEO of the Newspaper Association of America.
Previously, she was CEO, North America, of Guardian News and Media Ltd., where she oversaw all U.S. operations, including the digital news media properties guardian.co.uk and ContentNext Media Inc. (operators of paidContent.org) from 2008 to 2011. Prior to that, Little was with Washingtonpost.Newsweek Interactive (WPNI). During her last four years there she served as publisher and CEO. From 2000 through 2004 she had served as COO, managing WPNI product development, technology, sales and marketing activities. Little started at The Washington Post Company in 1997 as vice president and general counsel of WPNI, representing the company's Internet division and advising clients on corporate, financial, editorial and intellectual property matters.
Little joined The Washington Post Company after serving as deputy general counsel for U.S. News & World Report, The Atlantic Monthly and Fast Company. She was also deputy general counsel for Applied Graphics Technologies and for Applied Printing Technologies. She began her career in 1986 as an associate in Arnold & Porter's Washington, D.C., office, where she was a member of the telecommunications, real estate and general corporate law practices.
Little is a director at the American Press Institute and a member of the District of Columbia Bar Association, The Posse Foundation Board of Directors, and the Journalism Advisory Committee of The Knight Foundation. She was chair of the Online Publishers Association Board of Directors from 2005 to 2008, a member of the Internet Advertising Bureau Board of Directors from 2005 to 2008, and a member of Google's Publisher Advisory Council from 2007 to 2008.