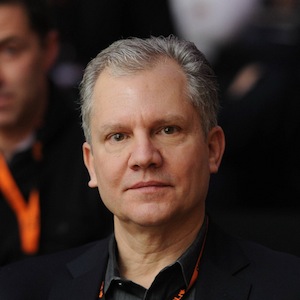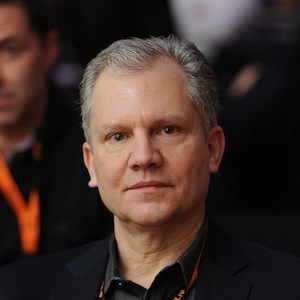 Arthur Ochs Sulzberger, Jr. (born September 22, 1951) became the publisher of The New York Times in 1992 and chairman of the board of its owner, The New York Times Company, in 1997, succeeding his father, Arthur Ochs Sulzberger.
Sulzberger was born in Mount Kisco, New York, the son of Barbara Winslow (née Grant) and the previous Times publisher Arthur Ochs Sulzberger, grandson of Times publisher Arthur Hays Sulzberger, and the great-grandson of Times owner and publisher Adolph Ochs. His mother was of mostly English and Scottish origin and his father was of Jewish origin (both Ashkenazi and Sephardic). His parents divorced when he was five. He was raised in his mother's Episcopalian faith, but no longer observes the religion. On May 24, 1975, he married artist and journalist Gail Gregg. The ceremony was performed by Rev. Katherine Belton, a Presbyterian assistant pastor, in the Greggs' garden in Topeka, Kansas. In May 2008, they announced plans to end their marriage.
Sulzberger earned a Bachelor of Arts degree in political science from Tufts University in 1974. He was a reporter with The Raleigh Times from 1974 to 1976, and a London correspondent for The Associated Press from 1976-78. He joined The New York Times in 1978 as a correspondent in its Washington bureau. He moved to New York as a metro reporter in 1981 and was appointed assistant metro editor later that year. He is also a 1985 graduate of the Harvard Business School's Program for Management Development.
From 1983 to 1987, he worked in a variety of business departments, including production and corporate planning. In January 1987, he was named assistant publisher and, a year later, deputy publisher, overseeing the news and business departments. In both capacities, he was involved in planning the Times's automated color printing and distribution facilities in Edison, New Jersey, and at College Point, Queens, New York, as well as the creation of the six-section color newspaper. Sulzberger played a central role in the development of the Times Square Business Improvement District, officially launched in January 1992, serving as the first chairman of that civic organization. He also helped found and serves as chairman of New York City Outward Bound.