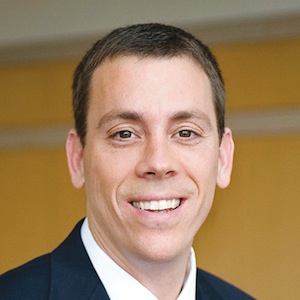 Jim VandeHei is executive editor and co-founder of Politico, a nonpartisan media company covering national politics and Washington governance.
VandeHei, along with John F. Harris and Allbritton Communications, launched Politico in early 2007 and quickly established it as one of the leading new media companies in the nation. Vanity Fair recently named VandeHei among the 100 most powerful Information Age thinkers for helping create the "model for the new media success story."
In December 2009 VandeHei was selected to be the first representative of a primarily online news organization to serve on the Pulitzer Prize Board.
Drawing on 15 years of experience in Washington journalism, VandeHei helps direct Politico's editorial content and oversee its business strategy. The company has more than 100 employees, all focused on amalgamating the old media values of fairness and accuracy with the speed and immediacy of new technologies. Politico's website reaches more than 3 million unique visitors each month, and its Washington-based newspaper is distributed to more than 30,000 senior government officials, staff, lobbyists and political professionals.