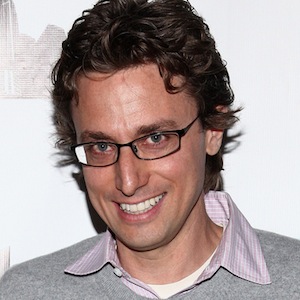 Jonah Peretti (born January 1, 1974) is an American Internet entrepreneur, and a founder of BuzzFeed and Huffington Post. The New York Times called him a "viral marketing hot dog."
Peretti's father is Italian-American and his mother is Jewish (Peretti's stepmother was African-American). A graduate of the MIT Media Lab, Peretti is best known for his experiments with "contagious" or "viral" media, including the parody website BlackPeopleLoveUs.com, which enthusiastically documents a couple's rapport among the African-American community, and a widely-forwarded email thread known as the Nike Sweatshop Emails in which Peretti exchanges politesse with an anonymous Nike representative over why "sweatshop" was not allowed to be printed on his custom Nike iD sneakers.
Peretti is member of the New York based artist group Free Art and Technology Lab (a.k.a. FAT Lab). Peretti is married to Andrea Harner and lives in New York City. He is the brother of comedian and writer Chelsea Peretti.