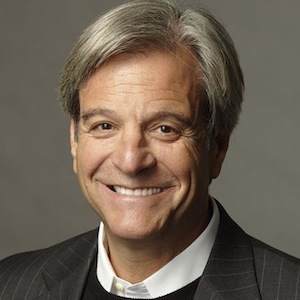 Michael S. Perlis is an American business executive who currently serves as President and Chief Executive Officer of Forbes Media LLC. He has previously worked for Playboy, SoftBank Capital, and Ziff Davis. Mike has been the President and Chief Executive Officer of Forbes since December 1, 2010.
Perlis attended Syracuse University, graduating in 1976 with a BA in communications. He currently serves on the Board of Advisors of Syracuse's Newhouse School of Public Communications.
Perlis began his career in media in Camden, Maine as co-founder of New England Publications. He later worked as publisher for International Data Group before moving on to Rodale Press Inc. to serves as publisher of Runner's World, Bicycling, Active Sports Network, and other magazines. In 1989 he left Rodale to work for Playboy Publishing Group. Succeeding Hugh Hefner as publisher, Perlis was responsible for all publishing and related product activity worldwide, helping launch the companies' new media initiative that included playboy.com. From 1996-1998 he served as President and Chief Operating Officer at TVSM before accepting a role as President and Chief Executive Officer of Ziff Davis Media Inc.
Perlis' transition to the venture capital industry came in 2000, when he accepted a role as partner of Softbank Capital, a Massachusetts based technology and telecom focused group.