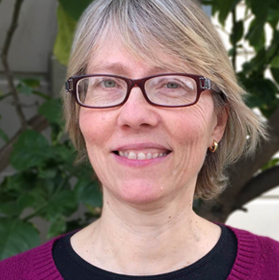 Deborah Branscum is a freelance business journalist and consultant living in the San Francisco Bay Area. Her recent work has appeared in Medium.com's Backchannel. Branscum's marketing clients have included 3D printer maker Type A Machines, Wrapp.com, Accenture and IDG.
The journalist began her career as a fact-checker at Mother Jones magazine before becoming a copyeditor at InfoWorld. She was managing editor at the short-lived Macintosh Today before joining Macworld magazine as a senior editor. After six-plus years at Macworld, where she was an award-winning columnist and executive editor, Branscum left the magazine to become a freelance writer.
As a contributing editor at Newsweek, Branscum reported on new technology topics such as blogging and ad-supported search services. She became something of a pioneer as one of the first mainstream journalists to write a blog. Branscum was also a columnist for Fortune.com and contributed to the New York Times, Fortune Small Business, Reader's Digest and a variety of other publications.
Branscum is a graduate of the University of the Pacific, California's oldest chartered institution of higher learning.
–Deborah Branscum