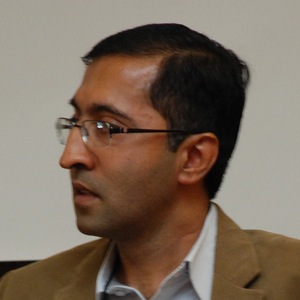 Krishna Bharat is an Indian research scientist at Google Inc, and leads a team developing Google's news product. Among other projects, he opened the Research & Development center at Bangalore. He is the creator of Google News, a service that automatically indexes over 25,000 news websites in more than 25 languages to provide a summary of the News resources.
Krishna Bharat created Google News in the aftermath of the September 11, 2001 attacks to keep himself abreast of the developments. Since then, it has been a popular offering from Google's services. Google News was one of Google's first endeavors beyond offering just plain text searches on its page.
Bharat grew up in Bangalore, now an IT hub in South India. He completed his schooling from St. Joseph's Boys' High School in Bangalore, and received an undergraduate degree in computer science from the prestigious Indian Institute of Technology, Madras. He subsequently received a Ph.D from Georgia Tech in Human Computer Interaction. Before joining Google in 1999, he worked at the DEC Systems Research Center where, with George Mihaila, he developed the Hilltop algorithm. At Google he developed so-called LocalRank, which can be considered to be an adaptation of Hilltop.