Chapter 9


Birthing the Blogosphere
As we've seen, traditional news companies approached the web in one of two ways. Companies that were producing articles for newspapers would "repurpose" those articles for distribution online. Television and cable companies saw the web as an opportunity to extend their breaking-news DNA into a new medium. Either way, the legacy media companies were mainly engaged in the one-way distribution of information, filtered through traditional editorial processes. To them, the web was mostly a broadcast medium, a new form of distribution for what they'd always produced. We asked Tim Berners-Lee if that was a mistake.
The "somebodys" who invented the blog were software developers like Dave Winer, Meg Hourihan, Evan Williams, and others who started early blogging platforms.
In 1985, a small-time radio personality in North Carolina named Doc Searls found himself out of work and moved to Palo Alto to open a small ad agency. Taking root in Silicon Valley, it would go on to represent many of the top companies of the time — Sun Microsystems, Apple, Logitech, Symantec, Hitachi Semiconductor — and eventually become one of the biggest agencies serving the tech industry. Searls himself was an early adopter to the power of the Internet and became a legendary early blogger, as well as co-author of The Cluetrain Manifesto, one of the seminal books about the effects of digital technology on markets.
Seeing this "self-publishing" phenomenon as a tremendous liberator of information, Winer and others went hard at work on programs that would quickly enable anyone interested in anything to start creating and reaching communities around an infinite variety of subjects. So while the legacy media businesses grappled with their own Internet challenges, on the other end of the spectrum — from the bottom up — the blogosphere was born. We asked Winer, essentially, what it was about these platforms that made them catch on so dramatically.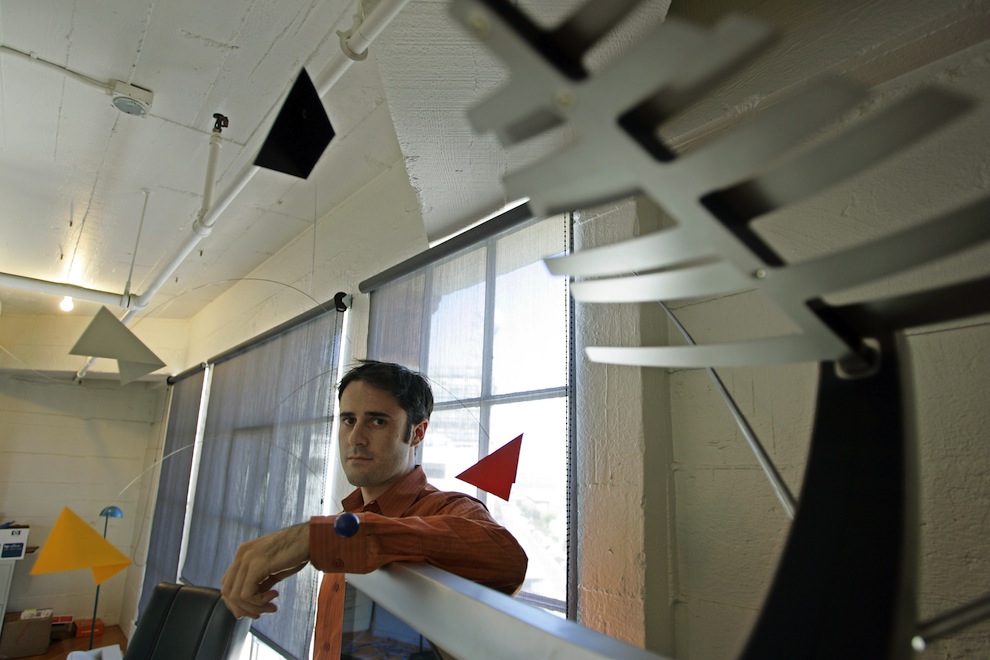 A teenager in Texas named Matt Mullenweg, who was interested in economics, started blogging after meeting some people from the tech industry at Austin's South by Southwest festival, and ultimately created
WordPress
, today the world's dominant blogging platform.
In 2003, Mullenweg joined CNET, an early publisher of technology news on the web.
Now that it was easy and fast to publish on the web, journalists began to use these new tools to circumvent their traditional intermediaries: legacy media companies. Some became "brands" on their own and attracted large audiences.
Blogging was a new form of publishing, but it was more than that. It was the essence of interactive engagement, and so it captured something that the interactive pioneers had known all along: that the web was fundamentally social. Jeff Jarvis recounts that moment for him:
Tech journalist Om Malik was a rising star in Silicon Valley, having worked for Forbes.com, Red Herring, and Business 2.0, when he decided to launch his own company around his blog in 2006.
Andrew Sullivan was a legendary political journalist and commentator — and the former editor of The New Republic — who established himself as a high-traffic blogger for Time.com, and later Atlantic.com and The Daily Beast. A substantially compensated, popular blogger for establishment publishers, he made the decision to set up shop on his own in 2013 with a unique and bold proposition. He would decline both investor and advertiser dollars, attempting to survive entirely by charging his readers to subscribe. We caught up with him in the tiny Greenwich Village apartment from which he works alongside two aging dogs and a handful of smart, eager collaborators and interns.
There was, however, one person who did want to become The Huffington Post: Arianna Huffington, also an early blogger, who built a site that aggregated content from across the web, a company she and her partners sold to AOL for more than $300 million in 2011 after it had attracted more than 25 million unique visitors per month.