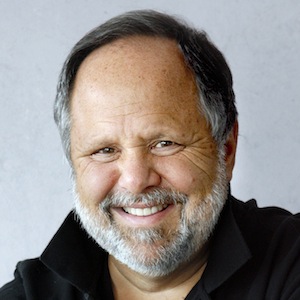 Larry Kramer is president and publisher of USA Today. Previously he was an adjunct professor of media management at the Newhouse School of Communications at Syracuse University and a media consultant and author of C-Scape: Conquer the Forces Changing Business Today, a book on the changing landscape for media and related industries published by HarperCollins in November 2010.
From 2005 to 2007, he served as the first president of CBS Digital Media. He continued to serve as an advisor to CBS until April 2008, when he became a senior advisor to Polaris Venture Partners, a venture capital firm.
Prior to joining CBS, Kramer was chairman, CEO and founder of MarketWatch, Inc., also known as CBS MarketWatch, until its sale to Dow Jones in January 2005. He incubated the company at Data Broadcasting Inc, in 1995, and rolled it out as a separate business in 1997 with Data Broadcasting Corp. and CBS as the main shareholders, launching in October 1997, taking it public in January 1999, and making three acquisitions to build the business along the way.
Kramer spent more than 20 years in journalism as a reporter and editor. He started his career in 1974 as a reporter for the San Francisco Examiner. In 1977, he became a financial reporter for the Washington Post. In 1980, the Post promoted him to executive editor of the Trenton (N.J.) Times. In 1982, he returned to the Post to serve first as assistant to executive editor Ben Bradlee and later as assistant managing editor and metro editor. In 1986, he returned to the San Francisco Examiner as its editor.